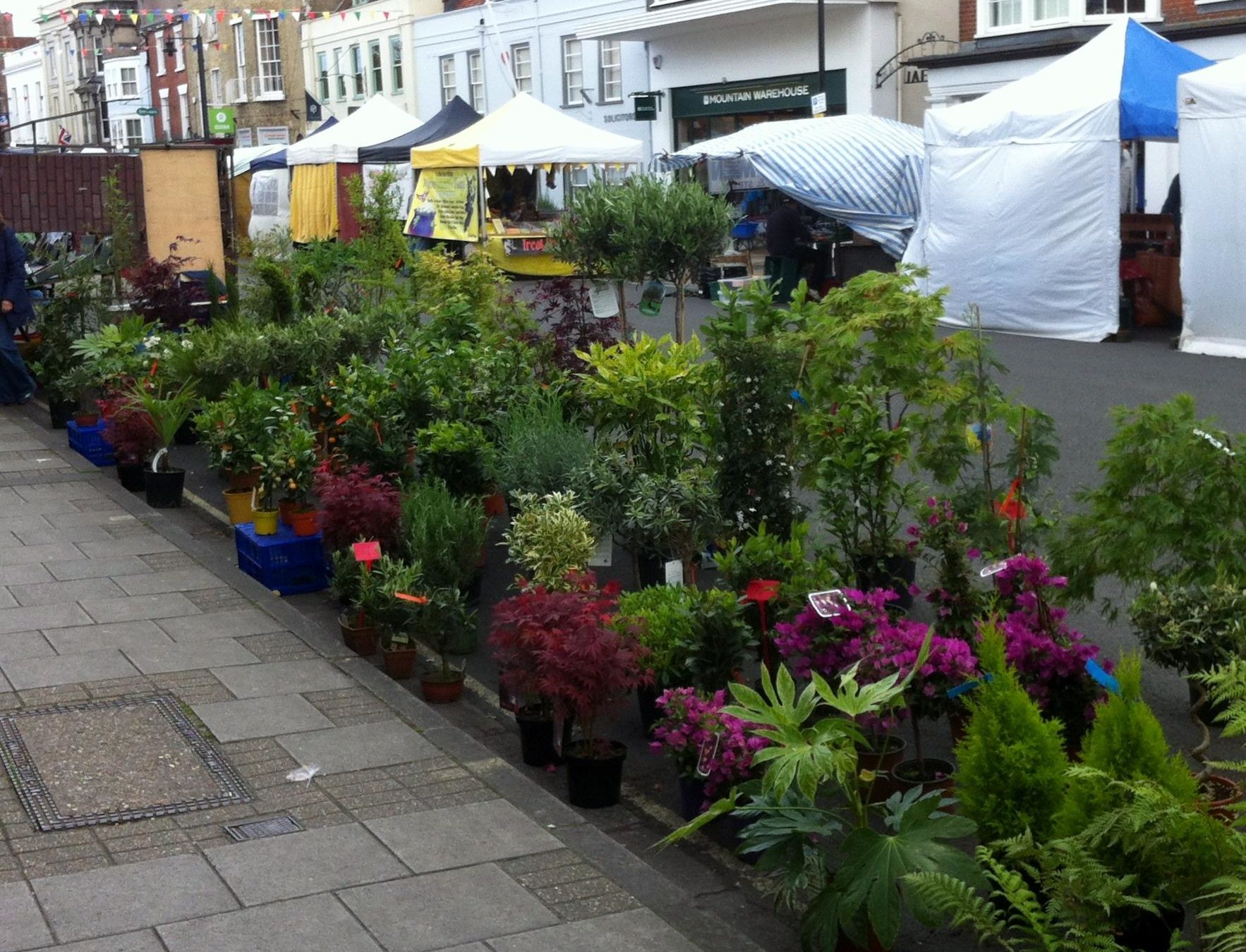 After many years selling Bonsai trees on Lymington market and online nationwide, we decided in the spring of 2017 to further our range by introducing garden plants, trees, topiary etc.  We have access to a vast range of these items, also to more unusual plants.
At this present time these items will be available on Lymington market and hopefully later online, although home visits to us can be arranged.
If you are looking for anything special, please ask as I'm sure that we can help.
We can be found on the high street opposite Poundland every Saturday (weather permitting).