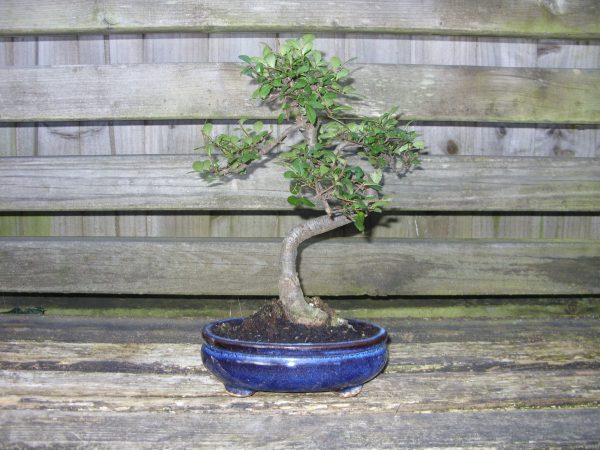 Chinese Elm (ulmus parvifolia) 12
£18.00
Out of stock
Description
Chinese Elm                                                                                                                                                                                                   (ulmus parvifolia)
Probably the easiest bonsai to care for. It can be kept in full sun outdoors and semi shade indoors,                                                 but protect from really hot or freezing conditions. The tree comes in a blue oval ceramic pot.
Keep moist at all times.
Feed once every two weeks from spring – autumn, one a month in winter ( if indoors ).
Pot Size : 18cm x 13cm x 6cm.
Tree Height : 28cm (from bottom of pot).
Age : 9 years.
The tree in the picture is the tree that you will receive.
No : 12.