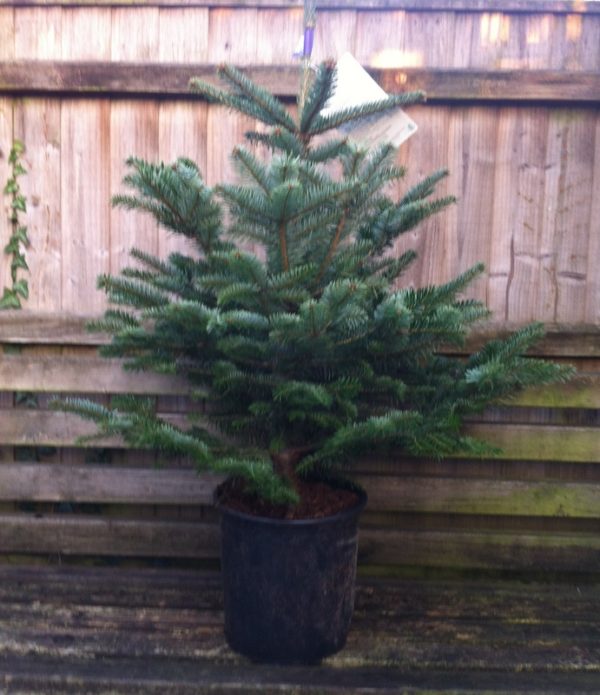 Nordman Fir (pot grown)
£30.00
Out of stock
Description
CHRISTMAS TREE                                                                                                                                                                                         NORDMAN FIR (POT GROWN)

The Nordman Fir is the most popular Christmas tree with its soft green needles and low needle drop. The very best quality pot grown tree, slow grown in Denmark and will last season after season.
Height : 60cm-80cm (approx).
Pot Size : 7.5 litre.
ORDERS BEING TAKEN NOW.
AVAILABLE 2nd WEEK OF NOVEMBER (approx) .