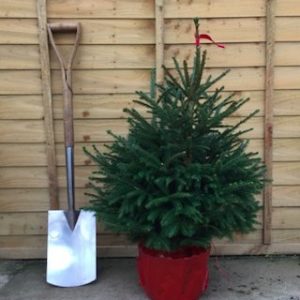 3ft Norway Spruce Christmas Tree  (Pot Grown)
£20.00
In stock
Description
3ft Norway Spruce Christmas Tree  (Pot Grown)
This is the traditional Christmas tree that was introduced to England by Prince Albert, it needs to be watered well to reduce needle loss. Can be planted in the ground or repotted at a later date.
Height : 80cm – 90cm (2ft.7inches- 3ft) approx.