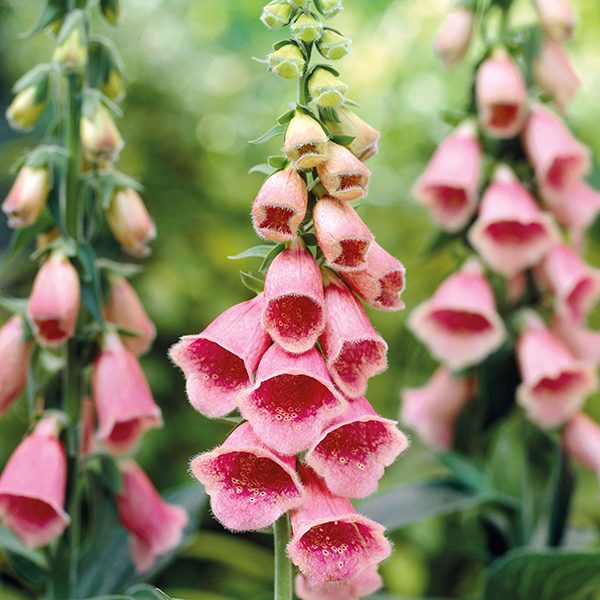 Digitalis "Summer King" Foxglove
£4.50
In stock
Description
Digitalis "Summer King" Foxglove

Summer King is a semi-evergreen herbaceous perennial or biennial, 0.6-1m high, with green leaves and stems of crushed-strawberry-pink flowers, spotted inside with maroon outlined in white, in early summer; many foxglove species are a reliably good source of nectar for bumblebees, especially long-tongued bumblebees, and some but not all garden cultivars may also be good bumblebee plants.
Position : Full Sun / Part Shade.
Flowers : July- August.
Pot Size : 3 litre.