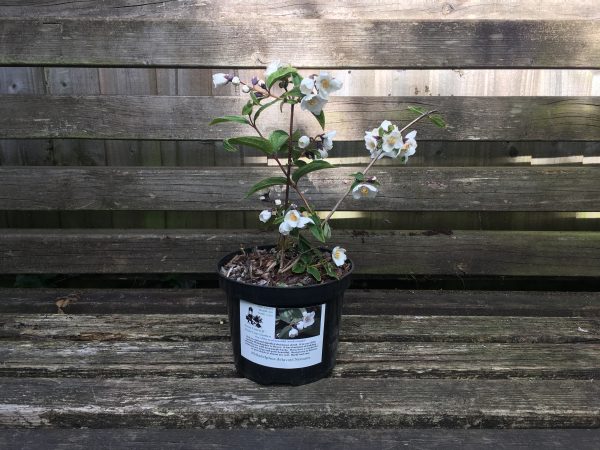 Philadelphus Delavayi "Nymans"
£9.50
Out of stock
Description
Philadelphus Delavayi "Nymans"
This is a tall and dignified deciduous shrub. It is one of the earliest Philadelphus to flower. It has fountains of nodding white flowers with deep purple backs. These have a wonderful scent and are large and quite beautiful. Best grown in full sun or part shade in almost any soil. Hardy and easy.
Tips: prune back by 2/3rds immediately after flowering.
Position : Full Sun / Part Shade.
Pot Size : 2 litre.