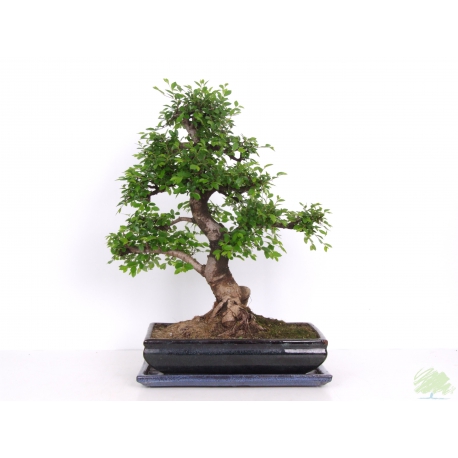 Chinese Elm (Ulmus) Bonsai Tree
£30.00
Out of stock
Description
This Chinese Elm bonsai can be kept indoors or outdoors. Keep moist and do not allow to dry out. Feed once every two weeks in summer once a month in winter.
Age : 14 years.
Position : Full Sun / Part Shade.
Pot Size : 25cm.
Temperature : -10c to +30c.