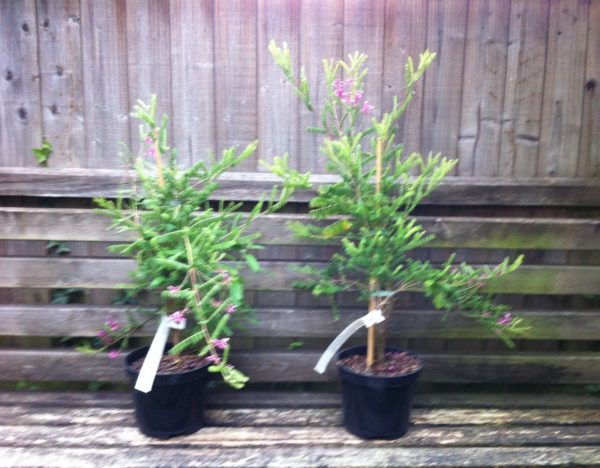 Indigofera Heterantha
£10.00
Out of stock
Description
The delightful 'indigo bush' from the Himalayas.
This is a superb deciduous perennial. The ferny foliage is surrounded by purple rose pea flowers in racemes, from late summer – autumn. It grows best in a sunny location, maybe against a wall or fence. It grows in any well drained soil, even chalk. It's a winner with such a long flowering period.
Hardy : -15c.
Position : Full Sun.
Pot Size : 3 litre.
Tips: little pruning needed, but remove any dead wood in the spring.