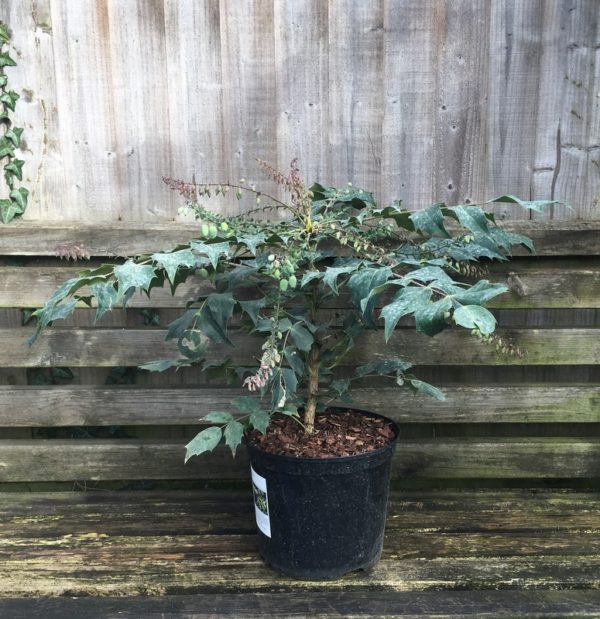 Mahonia Japonica Bealei Group
£16.00
Only 1 left in stock
Description
Mahonia Japonica Bealei Group
A beautiful evergreen with magnificent blue green toothy leaves which turn fiery red in autumn. From late winter into spring it bears short racemes of primrose yellow flowers with a delicate lily of the valley scent. These develop into black berries.
Position : Full Sun / Part Shade.
Hardy : -15c.
Pot Size : 7.5 litre.