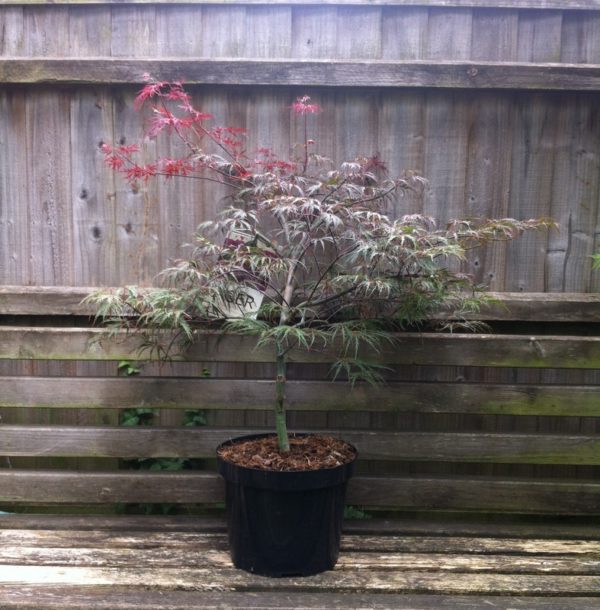 Acer Palmatum "Inaba Shidare"
£45.00
Out of stock
Description
Acer Palmatum "Inaba Shidare"
The Acer "Inaba Shidare" is a beautiful small garden tree with cascading branches and feathery leaves. Starting red in the spring turning purple and then to a lovely scarlet colour in the autumn.
Prefers a slightly sheltered position avoiding full.
Height : 100cm (from bottom of pot (approx).
Pot Size : 10 litre.
Hardy : -15c to -20c.