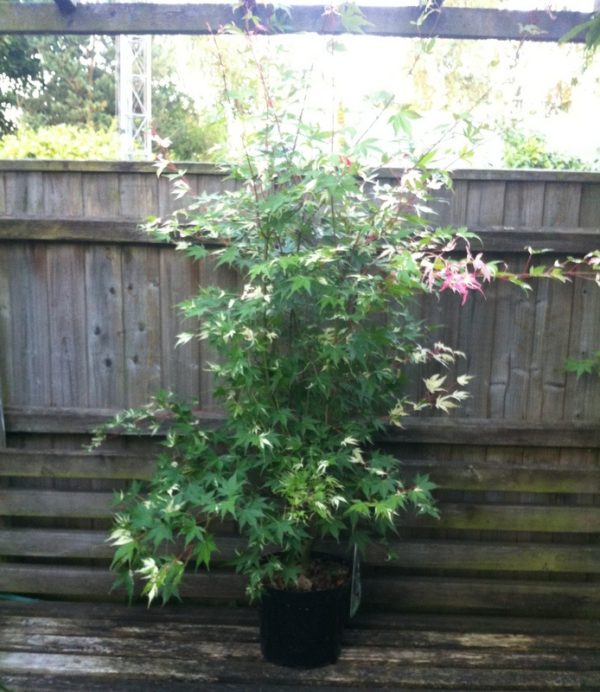 Acer Palmatum (Oridono Nishiki)
£50.00
Out of stock
Description
This beautiful variegated acer is an upright variety and considered one of the best variegated upright varieties. The leaf colours range from pink, green, red, cream and almost pure white turning to yellow and gold. in the autumn.
Height : 160cm from bottom of pot (approx).
Position : Full Sun / Partial Shade.
Pot Size : 7.5 Litres.