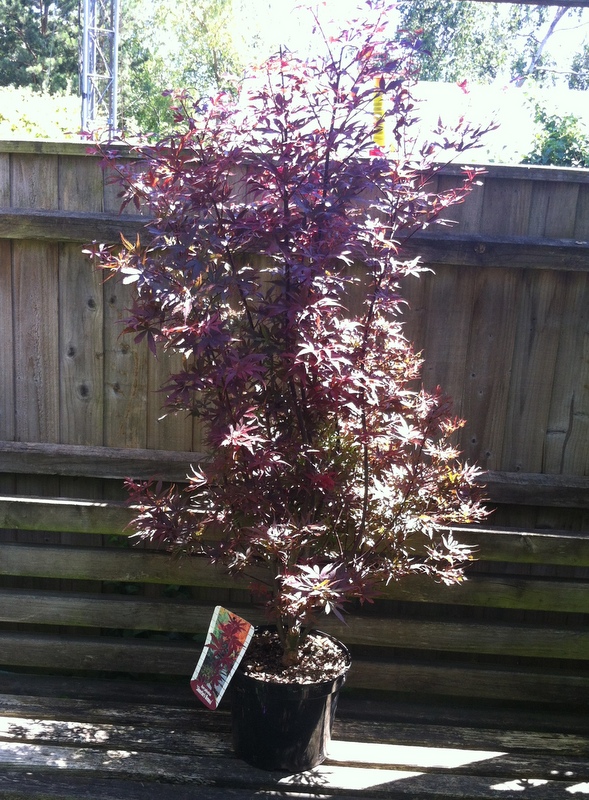 Acer Palmatum (Pixie)
£47.00
Out of stock
Description
Acer Palmatum (Pixie)
This is a beautiful dwarf maple with leaves that emerge bright red, becoming dark purple in the summer and then an orange-red colour in the autumn. Can be kept in a pot or planted in the garden.
Height : 160 cm from bottom of pot (approx).
Position : Full Sun / Partial Shade.
Pot Size : 7.5 Litres.