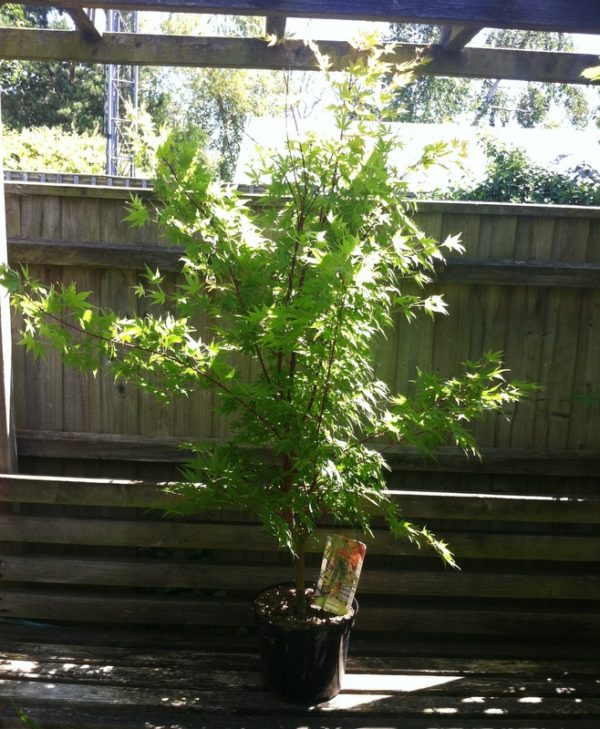 Acer Palmatum (Sango-kaku)
£47.00
Out of stock
Description
This very popular acer also known as the cork bark maple has coral-red young branches and leaves which open pinkish-yellow, becoming green in summer and yellow in autumn. Flowers are small and reddish in colour.
Height : 150cm from bottom of pot (approx).
Position : Full Sun / Partial Shade.
Pot Size : 7.5 Litres.
Hardy : -20c.