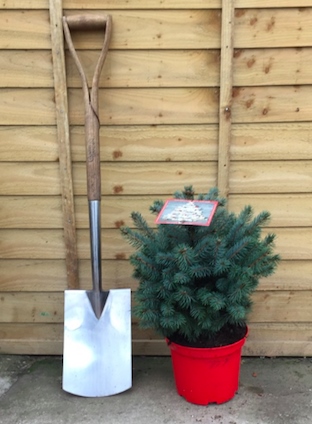 Christmas Tree (Blue Spruce) Pot Grown
Description
Blue Spruce
The Blue Spruce has a lovely blue tinge at Christmas time and a beautiful Christmassy scent. The needles are slightly longer than the Norway spruce, and has better needle retention. The Blue Spruce has fairly sharp needles, so this may not be the best tree if you have young children.
Height : 40cm – 45cm.
Pot Size : 7.5 litre.
ORDERS BEING TAKEN NOW.
AVAILABLE 2nd WEEK IN NOVEMBER (approx).