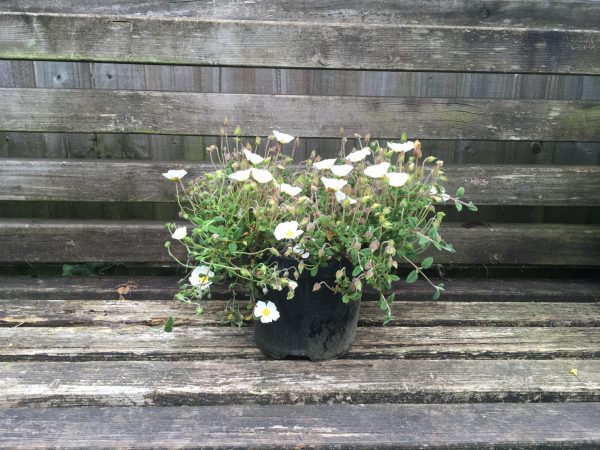 Cistus × Obtusifolius
£8.00
Only 1 left in stock
Description
Cistus × Obtusifolius
This Portuguese beauty forms a delightful little hummock of tiny pointed leaves. From late spring onwards it is covered in pretty white flowers with yellow eyes. It can be lightly sheared after flowering to keep tidy. Best in a sheltered sunny space, good by a patio edge or the front of a border.
Tips: plant in a warm sunny spot for prolific summer flowers.
Position : Full Sun.
Hardy : -10c.
Pot Size : 3 litre.