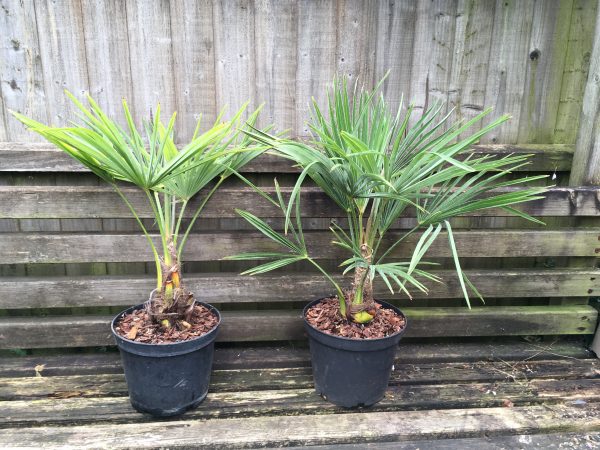 Trachycarpus Fortunei
£15.00
In stock
Description
Trachycarpus Fortunei
The "Chusan Palm", "Hemp Palm" or "Nepalese Palm".
The great thing about this exotic looking palm is that it is so hardy~ unlike it's imported cousins! It's sturdy hairy trunk slowly grows to a great height bearing it's majestic fan shaped leaves. Large panicles of small yellow flowers appear in early summer. Grows best in full sun/light shade. From seed collected in our garden.
Full Sun / Part Shade.
Hardy : -15c.
Tips: best grown protected from northerly winds.