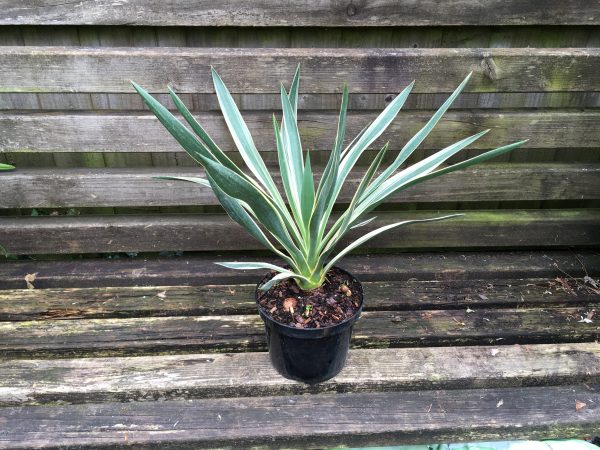 Yucca Gloriosa Variegata
£11.00
Out of stock
Description
Yucca Gloriosa Variegata
The "Roman candle"  or "Spanish dagger".
A bold, dramatic evergreen for great architectural impact. It has huge sword-like leaves with a wicked sharp point at the end! These are pale green, edged cream & blush red in winter. In summer it has large spikes of ivory white bell-shaped flowers. Best in full sun & very well drained soil. Classy.
Tips: grow in a large pot & bring inside for winter in cold areas
Position : Full Sun.
Hardy : -15c.
Pot Size : 3 litre.