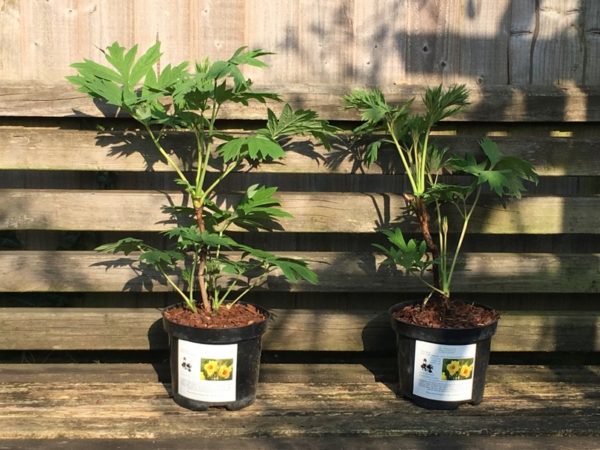 Paeonia lutea var. ludlowii. "Tibetan Peony" "Tibetan peony"
£10.50
Out of stock
Description
Paeonia lutea var. ludlowii. "Tibetan Peony"
A handsome deciduous shrub with marvellous deeply dissected leaves. Large nodding cup shaped flowers of rich yellow are borne in early summer. This shrub needs no maintenance and the bare stems allow for planting of small plants underneath. Best in full sun/part shade in good soil.
Position : Full Sun / Part Shade.
Hardy : -15c.
Pot Size : 3 litre.
Tips: looks good in cottage gardens or in woodland gardens.