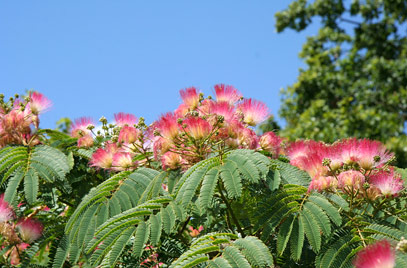 Albizia Julibrissin F. Rosea
£12.00
Out of stock
Description
Albizia Julibrissin F. Rosea (Pink Silk Tree)
A beautiful exotic looking hardy drought tolerant shrub which produces groups of fragrant pink flowers that appear throughout the summer and feathery like leaves that will close when touched. Grows best in full sun. Would make a lovely addition to any garden.
Position : Full Sun / Part Shade.
Hardy : -5c to -10c.
Pot Size : 3 litre.