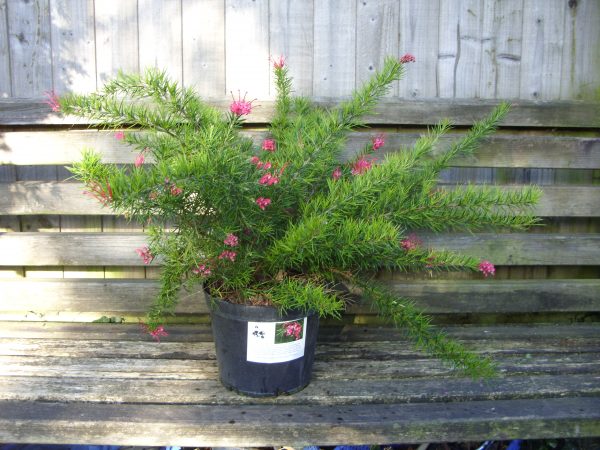 Grevillea Alpina Olympic Flame
£15.00
Out of stock
Description
Grevillea Alpina Olympic Flame                                                                                                                   The The exotic "spider flower" from Australia.
This is a really different evergreen bush. It has dark green rosemary like foliage. From winter into summer it bears clusters of pinky white exotic flowers. They are waxy & a bit wild looking, a bad hair day! Needs free draining lime free soil in a sunny sheltered spot. Surprisingly tough & tolerant.
Position : Full Sun.
Hardy : -5c.
Pot Size 5 litre.