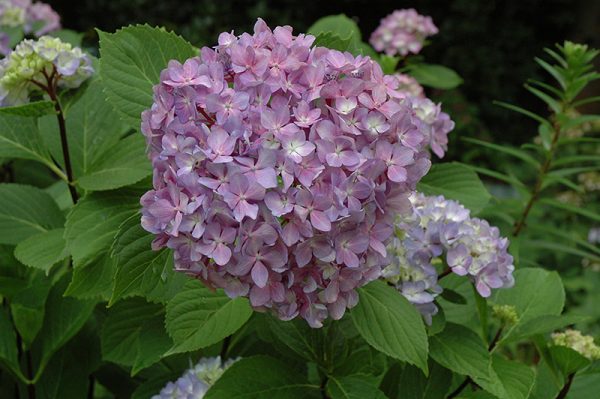 Hydrangea Macrophylla "Nigra"
£9.00
In stock
Description
Hydrangea Macrophylla "Nigra"
A late flowering deciduous shrub with loose heads of pink flowers in autumn. Mopheads are known for changing colours on different soils. Add lime to soil to enhance pink flowers, add aluminium sulphate, ericaceous compost or water with rain water to enhance blue flowers. Good black stems.
Position : Full Sun / Part Shade.
Hardy : -15c.
Pot Size : 3 litre.
Tips: remove dead flowers in early spring.