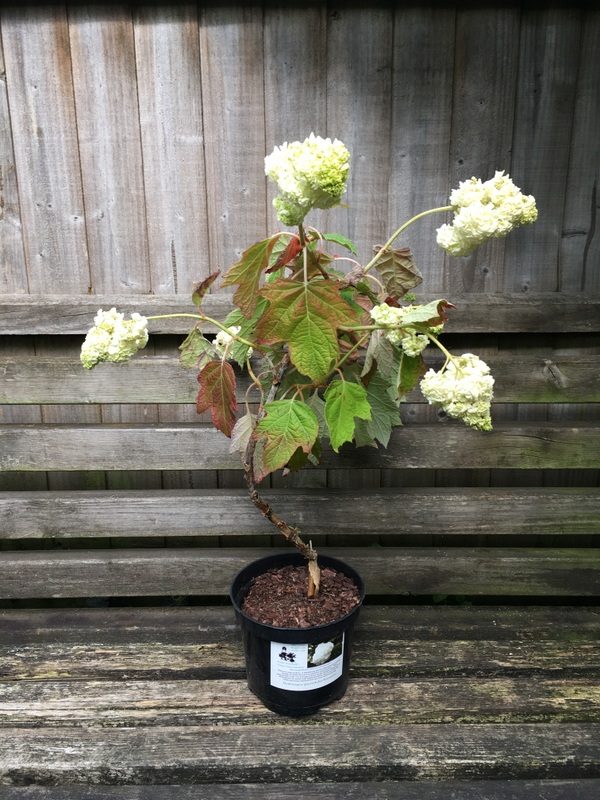 Hydrangea Quercifolia "Harmony"
£10.00
Only 1 left in stock
Description
Hydrangea Quercifolia "Harmony"
The magnificent 'oak leaved hydrangea'.                                                                                                                                                         This is a real corker! A deciduous shrub with massive conical heads of white flowers in summer and autumn. Then spectacular rich red autumn colour on the deeply lobed leaves. Best grown in moist well drained soil in sun or part shade. Little pruning required but can trim back in spring.
Tips : you may need to prop the flower heads up as they are so big!
Position : Full sun / Part Shade.
Hardy : -10c.
Pot Size : 3 litre.