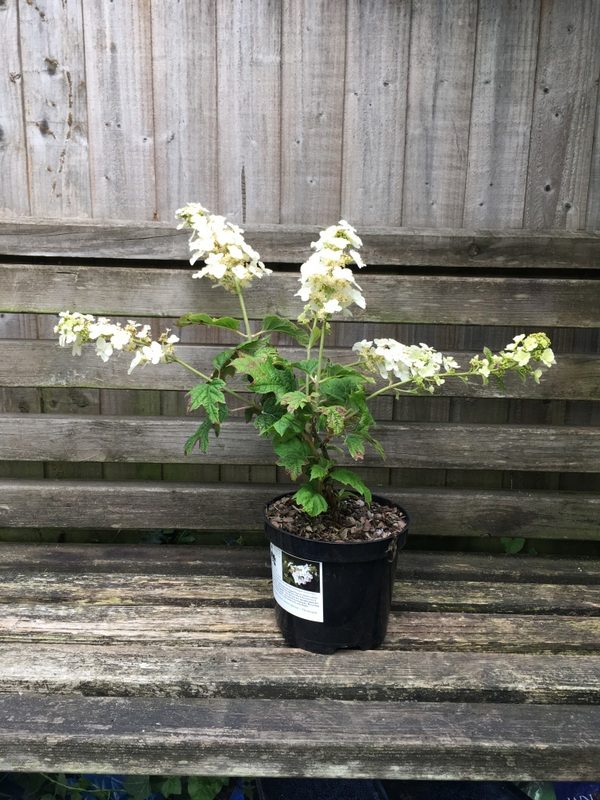 Hydrangea Quercifolia "Snow Queen"
£10.00
In stock
Description
Hydrangea Quercifolia "Snow Queen"
A sturdy & upright form of 'oak leaf hydrangea' from the USA.                                                                                                                       A deciduous shrub with large oak shaped leaves which colour well in autumn. This form has stiff growths & flowers so it doesn't flop or look ungainly. The blooms are upright panicles of pure white fading to pink. An early flowering type, flowering from July. Best in rich moist soil, sun/shade.
Position : Full Sun / Part Shade.
Hardy : -10c.
Pot Size : 3 litre.
Tips : little pruning required, likes a winter mulch of old leaves.