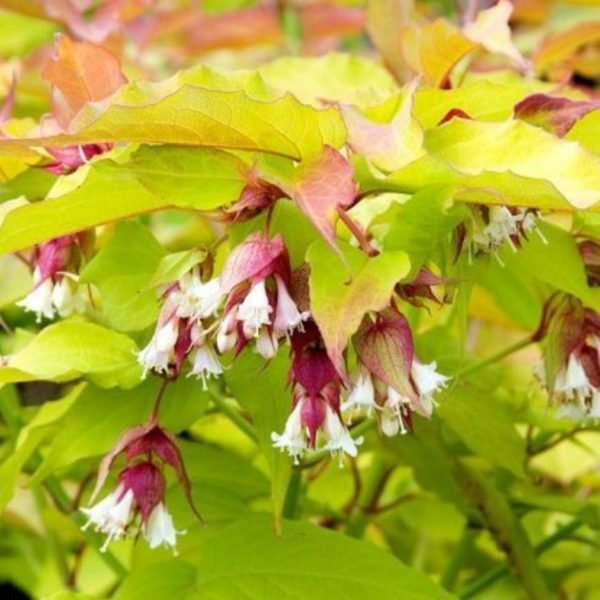 Leycesteria Formosa "Golden Lanterns"
£7.50
Out of stock
Description
Leycesteria Formosa "Golden Lanterns"
A golden "Himalayan Honeysuckle" or "Pheasant Berry".
This is a new form of an easy deciduous shrub. It has lovely soft golden foliage on arching yellow hollow stems. These look great in the winter garden. In summer it has long dangling racemes of red & white flowers which later develop into red fruits. Hardy, happy in most soils in sun/part shade.
Position : Sun / Part Shade.
Hardy : -10.
Pot Size : 3 litre.
Tips: can be cut back hard in spring if required