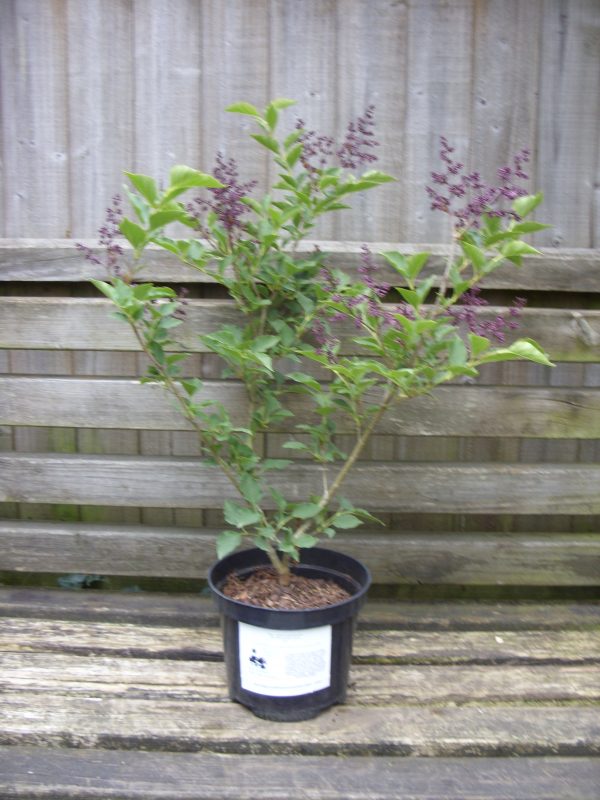 Syringa Pubescens "Miss Kim"
£10.00
Out of stock
Description
Syringa Pubescens "Miss Kim"                                                                                                                                                             A lovely hardy and compact Lilac from Northern Asia.
A superb little deciduous lilac, ideal for smaller gardens. It has healthy green leaves which turn purple in autumn. The rich orchid pink flowers give off a fantastic perfume in late spring, smelling sweet & spicy. Best in a moist soil, good on chalk, needs full sun, hardy. Makes a good flowering hedge.
Position : Full Sun.
Pot Size : 3 litre.