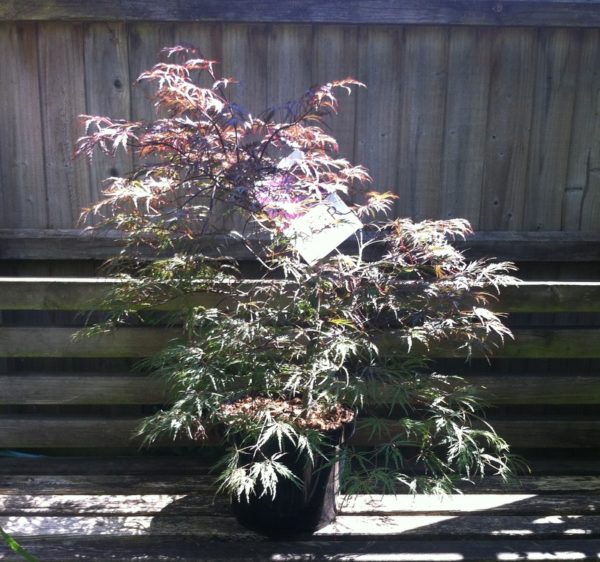 Acer Palmatum (Inaba-shidare)
£40.00
Out of stock
Description
Acer palmatum dissectum 'Inaba-Shidare' is a small, but vigorous deciduous Acer with arching, cascading branches covered with leaves of the most beautiful deep tone of purple-red, turning crimson in the Autumn.
Height : 100cm from bottom of pot.
Position : Full Sun / Partial Shade.
Pot Size : 10 Litre.
Hardy : -20c.